Welcome to the Northern California
USA Amateur Boxing website

SPECIAL ANNOUNCEMENTS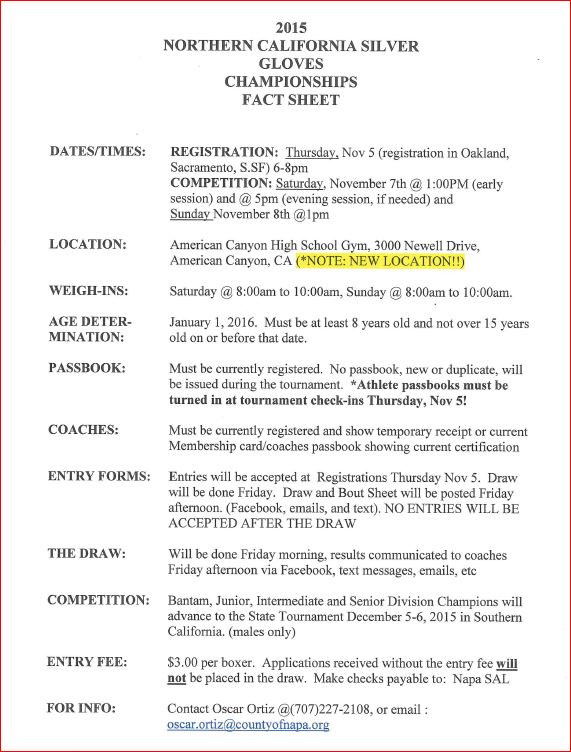 Physician Symposium Curriculum and Ltrs Entry Form All Forms USAB Jr. Nationals Info Memo
Board of Governors
Northern California LBC # 38 will have elections for the Board of Directors in November 2014.
Registered members of the LBC are encouraged to consider running for the Board, for the
2015- 2016 term. Members interested must send a written "Declaration of Candidacy"
to Secretary, Celeste King, by October 14, 2014. Address- 843 35th Ave Oakland,
CA 94601. Phone (510) 261-2199.
Board of Director positions:
President
Vice President
Secretary
Treasurer
Chief of Officials
At Large, (2)
Athlete Representative, (2)
CN Lopez, LBC Vice President
AMERICA'S BEST ATHLETES - IN AND OUT OF THE RING

If you are an active USA Boxing athlete member, you may be eligible for grant assistance for college, technical, and vocational schools. Read on to find out more.
CALL FOR PHOTOS FROM RECENT EVENTS AND SHOWS
Please send us your photos from recent shows and events and we will add them to the Photo Gallery. Provide information for each photo, including the show/event, the name of the participants, and the show/event date. Send information to this email address info@usaboxingca.org.
CONGRATULATIONS TO THE L.B.C. ATHLETES WHO COMPETED AT THE 2014 JUNIOR & YOUTH OPEN IN RENO, NV. FOURTEEN L.B.C ATHLETES AND THEIR COACHES PARTICIPATED AT THIS TOURNAMENT. HERE ARE THE ATHLETES WHO WON MEDALS.
Lupe Gutierrez-Sacramento
132 Jr Female Champion
Amisael Jimenez-Sacramento
154 Jr Male Champion


Suray Mahmutovic-Daly City




176+ Jr Male Champion




Martha Fabela-Oakland




165 Youth Female Champion




Iris Contrearas--Corte Madera




125 Youth Female Silver




Katrina Nahe-Antioch




125 Youth Female Bronze




Xavier Martinez-Sacramento



132 Youth Male Bronze